Act Now to Save!
From Legend Hobby... After over a year of price increases from suppliers, factory , logistics companies we finally have to increase pricing on several products including Seagull Models and Hitec Servos !
New pricing is effective July 7, 2021! You may buy , preorder and even back order Seagull Models and Hitec servos at today's prices until July 6,2021 at 7pm CST,.
We are still absorbing price increases as much as possible and we are not passing on the full extent of the price increases to our customers but we had to finally increase prices bc margins are small.
We trust our customers will understand and continue to shop with us! We are not stopping development or bringing new exciting products to market! Many other companies are not restocking but Legend Hobby has another Seagull Models container leaving the factory 🏭 in the next week and departs mid July for the USA!
We also have the hot new 13' Wingspan L-19 Bird Dog and 125" B-17 coming this fall 2021! Several other models are also in development all new and exciting models from Legend Hobby! "FLY A LEGEND" & "KEEP 'EM FLYING"
SEAGULL MODELS SPACE WALKER II 82.7″ WINGSPAN 20cc-26cc – SEA61
Get pricing and more info - https://www.legendhobby.com/product/...cc-26cc-sea61/
-------------------------------------------------------------------------------------------------------------
SEAGULL MODELS GEE BEE 120 71″ WINGSPAN SEA82
Get pricing and more info - https://www.legendhobby.com/product/...ingspan-sea82/
-------------------------------------------------------------------------------------------------------------
SEAGULL MODELS DECATHLON 120 79″ WINGSPAN SEA83
Get pricing and more info - https://www.legendhobby.com/product/...ingspan-sea83/
-------------------------------------------------------------------------------------------------------------
SEAGULL MODELS KA8B GLIDER 3 Meter – SEA137A – White/Yellow
Get pricing and more info - https://www.legendhobby.com/product/...hite-yellow-2/
-------------------------------------------------------------------------------------------------------------
SEAGULL MODELS 63″ P-47G THUNDERBOLT SNAFU 63″ 15cc – SEA207
Get pricing and more info - https://www.legendhobby.com/product/...3-15cc-sea207/
-------------------------------------------------------------------------------------------------------------
SEAGULL MODELS HARRIER .90-.110 3D ARF – SEA38R RED
Get pricing and more info - https://www.legendhobby.com/product/...rf-sea38r-red/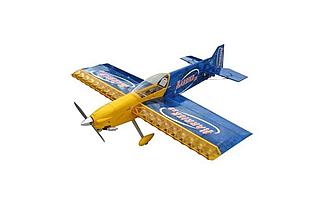 -------------------------------------------------------------------------------------------------------------
SEAGULL MODELS CHRISTEN EAGLE .75-.91 (ARF) – SEA104
Get pricing and more info - https://www.legendhobby.com/product/...91-arf-sea104/
-------------------------------------------------------------------------------------------------------------
SEAGULL MODELS STEEN SKYBOLT N250SB 15CC – SEA237B
Get pricing and more info - https://www.legendhobby.com/product/...-15cc-sea237b/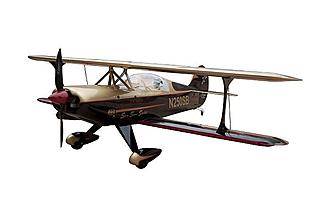 -------------------------------------------------------------------------------------------------------------
SEAGULL MODELS EXTRA 330LX 50cc SEA274N
Get pricing and more info - https://www.legendhobby.com/product/...-50cc-sea274n/
-------------------------------------------------------------------------------------------------------------
SEAGULL MODELS YAK 54 35-40cc SEA 360
Get pricing and more info - https://www.legendhobby.com/product/...-40cc-sea-360/
-------------------------------------------------------------------------------------------------------------
SEAGULL MODELS CURTISS P-40N WARHAWK 33cc-50cc 80″ SEA250S
https://www.legendhobby.com/product/...a250s-sea250p/
-------------------------------------------------------------------------------------------------------------
SEAGULL MODELS CURTISS P-40N WARHAWK 33cc-50cc 80″ (PARROT HEAD) SEA250P
Get pricing and more info - https://www.legendhobby.com/product/...-head-sea250p/
-------------------------------------------------------------------------------------------------------------
SEAGULL MODELS CLASSIC UGLY STICK 71″ BLUE MODEL – SEA255B
Get pricing and more info - https://www.legendhobby.com/product/...model-sea255b/
-------------------------------------------------------------------------------------------------------------
SEAGULL MODELS CESSNA 337 SKYMASTER 76.8″ WINGSPAN SEA146
Get pricing and more info - https://www.legendhobby.com/product/...ngspan-sea146/
-------------------------------------------------------------------------------------------------------------
SEAGULL MODELS SUPER TUCANO 91 SEA124
Get pricing and more info - https://www.legendhobby.com/product/...ano-91-sea124/
-------------------------------------------------------------------------------------------------------------
SEAGULL MODELS T-6A Texan II B-26 MARAUDER SCHEME SEA103-US
Get pricing and more info - https://www.legendhobby.com/product/...eme-sea103-us/
-------------------------------------------------------------------------------------------------------------
SEAGULL MODELS CHRISTEN HUSKY 80″ MODEL SEA180
Get pricing and more info - https://www.legendhobby.com/product/...-model-sea180/
-------------------------------------------------------------------------------------------------------------
SEAGULL MODELS FLOAT SET FOR CHRISTEN HUSKY 80″ MODEL SEA180F
Get pricing and more info - https://www.legendhobby.com/product/...model-sea180f/
-------------------------------------------------------------------------------------------------------------
SEAGULL YAK-3U STEADFAST 63″ 20cc MODEL SEA270
Get pricing and more info - https://www.legendhobby.com/product/yak-3u/
-------------------------------------------------------------------------------------------------------------
SEAGULL MODELS RENO AIR CARE YAK-11 SEA302
Get pricing and more info - https://www.legendhobby.com/product/...r-care-yak-11/
-------------------------------------------------------------------------------------------------------------
SEAGULL MODELS 86″ A6M ZERO WHITE – SEA334W
Get pricing and more info - https://www.legendhobby.com/product/...white-sea334w/
-------------------------------------------------------------------------------------------------------------
SEAGULL MODELS OLIVE 86″ A6M ZERO – SEA334
Get pricing and more info - https://www.legendhobby.com/product/...m-zero-sea334/
-------------------------------------------------------------------------------------------------------------
SEAGULL MODELS RANS S-20 RAVEN 20cc – SEA279
Get pricing and more info - https://www.legendhobby.com/product/...n-20cc-sea279/

-------------------------------------------------------------------------------------------------------------
SEAGULL MODELS NORTH AMERICAN T-28 TROJAN – SEA258
Get pricing and more info - https://www.legendhobby.com/product/...trojan-sea258/
-------------------------------------------------------------------------------------------------------------
SEAGULL MODELS RED BARON PIZZA SQUADRON'S STEARMAN 20CC – SEA 277
Get pricing and more info - https://www.legendhobby.com/product/...-20cc-sea-277/
-------------------------------------------------------------------------------------------------------------
SEAGULL MODELS CESSNA 188 AGWAGON – SEA299
Get pricing and more info - https://www.legendhobby.com/product/...gwagon-sea299/
-------------------------------------------------------------------------------------------------------------
SEAGULL MODELS DHC-1 CHIPMUNK 80″ ARMY CAMO
Get pricing and more info - https://www.legendhobby.com/product/...chipmunk-camo/
-------------------------------------------------------------------------------------------------------------
SEAGULL MODELS 80″ DE HAVILLAND MOSQUITO – SEA 285
Get pricing and more info - https://www.legendhobby.com/product/...uito-sea-285//
-------------------------------------------------------------------------------------------------------------
SEAGULL MODELS RYAN PT-22 RECRUIT 30 – 45cc
Get pricing and more info - https://www.legendhobby.com/product/...cruit-30-45cc/
-------------------------------------------------------------------------------------------------------------
SEAGULL MODELS GILMORE RED LION RACER 33cc – SEA323
Get pricing and more info - https://www.legendhobby.com/product/...r-33cc-sea323/
-------------------------------------------------------------------------------------------------------------
Power Plant
Check out the perfect power pairing for your Seagull Models , a quality built GENUINE RCGF USA STINGER GAS ENGINE : 10cc-125cc
Click here to check it out - https://www.legendhobby.com/?s=Sting...t_type=product
Last edited by Jim T. Graham; 07-01-2021 at